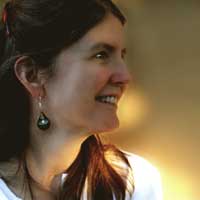 Gail Scott
Gail grew up outside of Akron, Ohio. She moved to the Sandhills in 1978 and opened Lotus Designs Landscaping in 1987. Her work includes new and existing residential homes in Pinehurst, Southern Pines and Sanford area, with additional work in such places as Raleigh, NC, Charleston, SC, and Houston, TX. Her commercial projects include several schools, churches and individual businesses. Gail lives on a small horse farm just outside of Southern Pines and is married with two grown daughters.
How We Work
On the first meeting we discuss everything you want out of your landscape. We also discuss your preferences on style, functional use, and plant materials. Once we decide on the scope of the project, we can give you a firm quote and timeline. After the Landscape Plan is designed, we meet again to review the overall layout and materials.
NOTE: On-site consultations can also be made in lieu of a plan if desired.
Design & Build
Once the Landscape Plan is completed installation of the work is broken down into the various areas, for example: planting, irrigation, patio, fire pit, arbor, etc. Estimates are firm unless something else is added.
Once a bid is accepted, the work is put on a schedule. Gail works closely with the installation team and the clients to ensure the highest quality in workmanship and customer satisfaction